Project Duration:
2014 – Present
Size:
2,091 buildings
87+ million GSF
Services: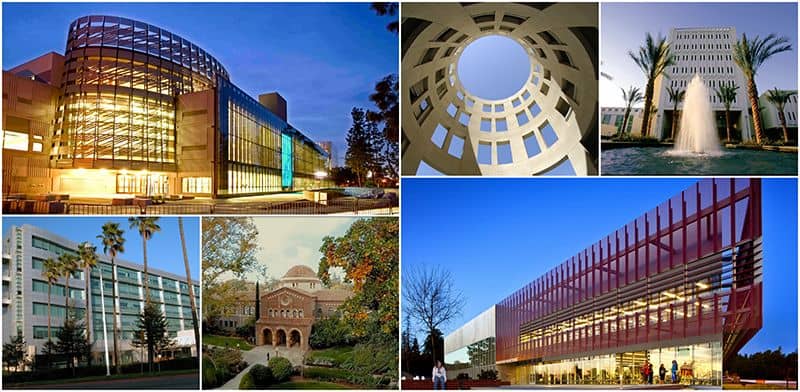 The California State University System
---
When it's a big job, ISES delivers. The California State University is the largest university system in the US. Managing more than 2,000 facilities and 87+ million GSF on 23 campuses has, until recently, been a decentralized task, falling to each campus. A history of financial challenges at the state level left the campuses often competing for scarce maintenance and building renewal resources, and deferred maintenance needs increased yearly.
To manage and centralize the situation, in 2014 CSU issued a Request for Proposal for comprehensive facility condition assessment and other related professional services. CSU sought to work with a single firm that could identify all facility conditions in terms of cyclical renewal needs and noncyclical repairs and upgrades, then prioritize – via a software application – information concerning all deficient conditions and associated correction projects, building systems, and deficiency classifications by severity and anticipated lifecycle.
ISES won the competitive bidding process, which resulted in a multiyear, systemwide master enabling professional services agreement. At the end of five years, ISES assessment teams will have evaluated the condition of 2,091 facilities encompassing more than 87 million GSF, or approximately 17.5 million GSF per year.
Additionally, ISES has begun conducting equipment inventories and utility infrastructure condition assessments on the campuses. Where there were previous infrastructure assessments, we are uploading the existing information to the ISES Asset Management System, empowering the Chancellor's Office to better understand and prioritize overall campus needs (of which buildings can be a small percentage).
At select campuses ISES has delivered additional services, including:
Preventive Maintenance Studies

Custodial Staffing Studies

Hardscape Assessment Evaluations

ADA Barrier Removal Plans